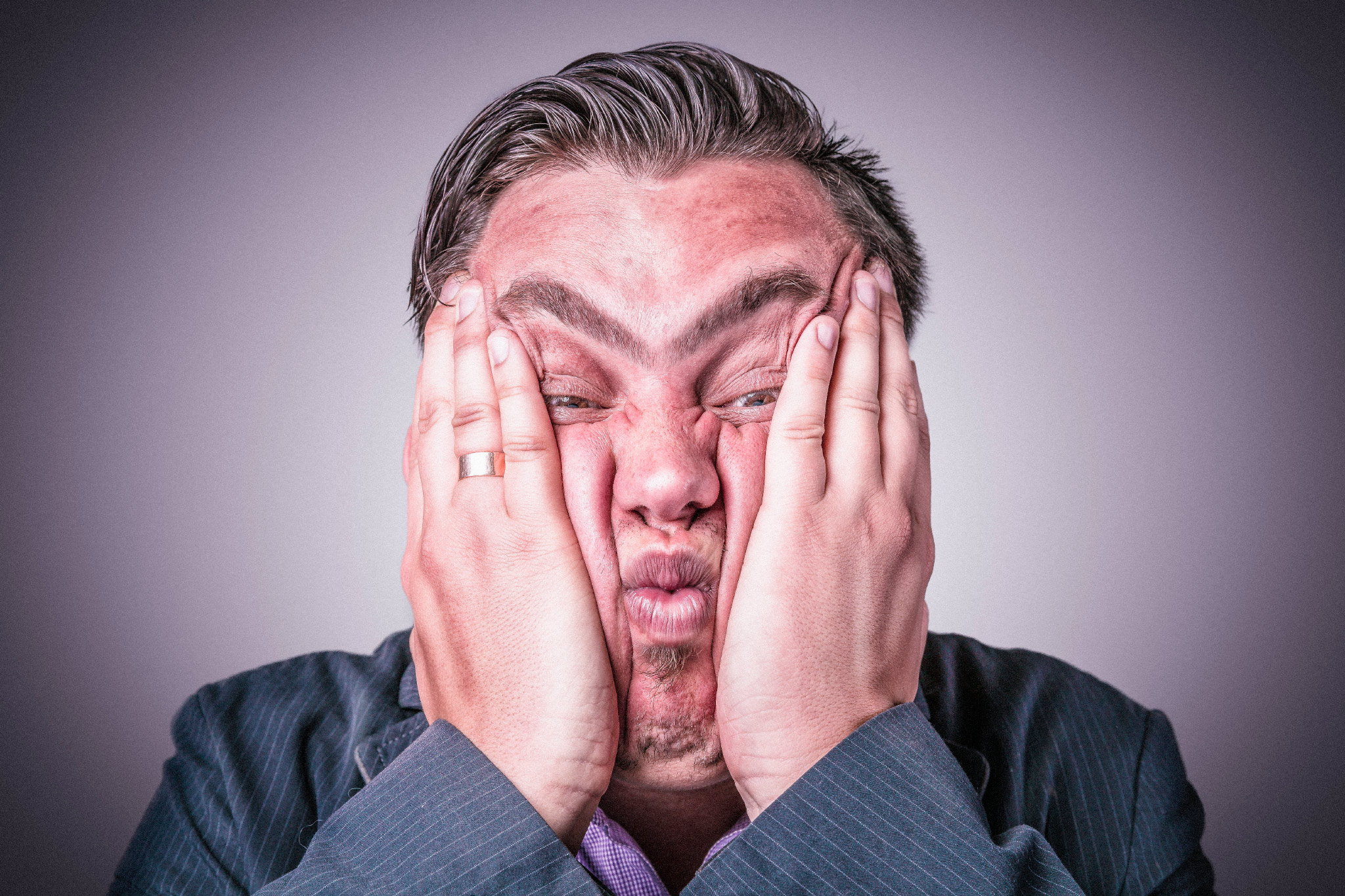 Intimacy with God is challenging if you believe that you've made an irrevocable mistake that has brought His disapproval.  When we've made choices that we believe have fouled things up, it's hard to really believe that God will give us the very best we might have had otherwise.  We sometimes tend to think that even though He will bless us, it won't be as good as it might have been.
Even though we may believe it is our own fault, this kind of attitude will interfere with how we perceive God charting our life course.
But God loves us bigger than our mistakes.
No mistake you have ever made or ever could make will cause your life to jump track.
You belong to God and it is His responsibility, not yours, to insure that you stay the course. That fact is inherent to the very meaning of the word grace, which suggests it's all up to Him, not you. You may make apparent detours in life, but God's love for you is great enough that He won't allow you to veer off His assigned path and wander out of His will for your life.
The Bible says that God "ponders" all your goings. (See Proverbs 5:21) The word denotes the idea of somebody walking alongside you with His face inches away from yours, carefully examining, scrutinizing, analyzing every move you make.
Not only does God ponder your actions, but He even ponders your attitudes and the motivation that cause you to do the things you do. (See Proverbs 21:2)
Make no mistake about it, God has His eye on you and always has.
Don't believe the lie which suggests that you have made choices which now negatively affect how God relates to you or limits the extent to which He can use your life for His glory.
The prophet Daniel saw it clearly when he said that all the inhabitants of the earth add up to nothing when compared to God's divine determination.
He wrote that God
"does according to His will in the host of heaven and among the inhabitants of the earth, no one can ward off His hand" (Daniel 4:35).
God loves you so much that He has brought you to Himself, where you will stay in Christ for all eternity.
Your choices do not keep you there. It's His decision. Through His grace, we have come home to rest in Him. When Moses announced God's blessing on the tribes of Israel by promising to bring them into His place of rest, He told them that "the eternal God is a dwelling place, and underneath are the everlasting arms" (Deuteronomy 33:27).
Don't think for a minute that foolish choices you may have made can overrule the plans divinely devised by this bare-armed God who stretches out His strong arm into your circumstances to work out His purposes.
While it is true that there is an enemy who would ruin the perfect plan God has for our lives, God will not allow it.
If you want to experience the depths of intimacy with God through Jesus Christ, it is important to know and believe the truth concerning God's sovereign strength over your life.
You may still have questions that begin with, "Yes, but what about . . .?"
I encourage you not to try to figure out all the answers before you affirm your total trust in God.
Either He is in charge or else He is not.
Which do you believe?

PS) If you're interested in more of my thoughts on the subject, I discussed it in depth in my book, A Divine Invitation.