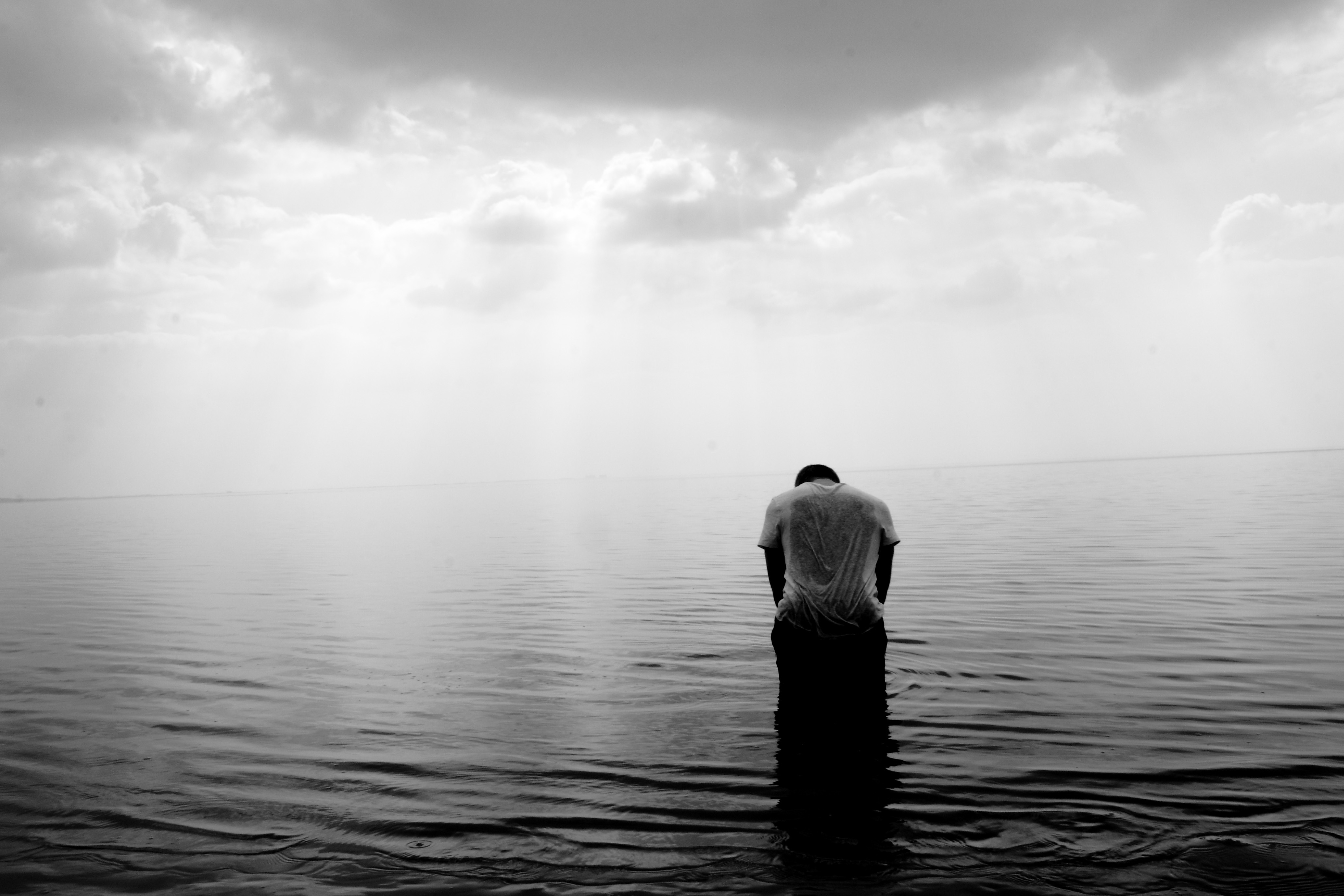 Most of us have been told that God abandoned Jesus on the cross but did He really?  Despite being told differently and having only half-verses shown to us from the Bible that would suggest otherwise, the Father of Jesus did not abandon Him at the cross. If the Father separated Himself from the Son when Jesus became sin for us, what happened to the Trinity at that instant? The very essence of the Trinity is the shared interpenetration of life.
In other words, the nature of the Godhead is the loving oneness known by the Father, Son, and Spirit. God is a Trinity. Speaking of God's core essence, we can't say where one person of the Trinity stops and the others begin because no such division exists. The Three-in-One is one in essence. When Christians speak of God, we are always referring to the Father, Son, and Holy Spirit.
If it's not the Three-in-One, it is not the true and living God.
So if the Father separated from Jesus on the cross, literally forsaking Him and refusing to live in oneness with Him, the Trinity didn't exist at that moment. How could God exist if His unified, triune essence was undone? Considering that God is a Trinity, it would then be accurate to say that God no longer existed when Jesus was on the cross. God is no longer God? What an absurdity!
If God in His triune nature were to cease to exist for even one moment, reality would vaporize and vanish in an instant. "The Father was still in control," one might argue. But that doesn't solve the problem. Unless the Father, Son, and Spirit remain in union at every moment, everything comes to a screeching halt. God is a Trinity, and if the Trinity ceased to exist, God would cease to exist. And if God ceased to exist… goodbye everything.
The One who hung on the cross that day is the One who created and sustains this universe at every moment. "For by Him all things were created, both in the heavens and on earth, visible and invisible, whether thrones or dominions or rulers or authorities—all things have been created through Him and for Him. He is before all things, and in Him all things hold together" (Colossians 1:16-17). Separate Jesus from the Father at the cross, and we tear apart the fabric of the cosmos.
That said, what do we do with the fact that Jesus cried out, "My God, my God, why have You forsaken me?"
The answer becomes clear when we take a closer look at the Bible. First, we recognize that the Gospels do not record the Father answering Jesus's question. Jesus uttered seven statements from the cross, but this is the only one mentioned in more than one Gospel. Both Matthew and Mark record this question, and neither Gospel indicates that God answers.
The Bible does provide an answer to Jesus's question, but before we look at it, we need to recognize the great value of this cry from Jesus's heart. At that moment, as the One who chose "to be sin for us" (2 Corinthians 5:21), He felt abandoned by God the Father. When we feel as if God isn't there when we need Him, when He doesn't seem to care about our circumstances, when we appear to be all alone with no hope of help, Jesus stands in solidarity with us. He understands the anguish of feeling forsaken by our heavenly Father. He knows the heartache, the confusion, and the turmoil of feeling ignored by the One who defines Himself as pure love. He understands why we would ask, if the Father can help, why won't He?
So don't condemn yourself for having negative emotions at times when you face problems in life.
Jesus stands with you even now, affirming your pain while gently reminding you of the answer He couldn't see in the instant He became sin for us. What is the answer to this question?
Psalm 22 is one of the most easily understood psalms about Jesus because its meaning is so obvious. The very first verse of this psalm records the question Jesus would cry out a thousand years later. "My God, my God why have You forsaken me?" It must be an important question because it is the first thing the Holy Spirit inspires the psalmist to write in this psalm.
All who see me sneer at me;
They separate with the lip, they wag the head, saying,
"Commit yourself to the Lord; let Him deliver him;
Let Him rescue him, because He delights in him" (verses 7-8).
Compare this description with the gospel accounts, and you will see that it happened exactly the way this passage describes.
They open wide their mouth at me,
As a ravening and a roaring lion.
I am poured out like water,
And all my bones are out of joint;
My heart is like wax;
It is melted within me.
My strength is dried up like a potsherd,
And my tongue cleaves to my jaws;
And You lay me in the dust of death.
For dogs have surrounded me;
A band of evildoers has encompassed me;
They pierced my hands and my feet.
I can count all my bones.
They look, they stare at me;
They divide my garments among them,
And for my clothing they cast lots (verses 13-18).
Could this describe any better what Jesus experienced on Golgotha? Right down to the casting of lots for His garment, this prophetic psalm gives meticulous detail. Is it obvious to you that this psalm is a detailed explanation of what happened at the cross? Could it be more specific? I think not. So what about the question Jesus cried out, which is cited in the first verse of this psalm?
"My God, my God, why have You forsaken me?" Verse 24 gives a clear answer to the question.
"For He has not despised nor abhorred the affliction of the afflicted;
Nor has He hidden His face from him;
But when he cried to Him for help, He heard."
Do you see the answer in this verse? Just as surely as the other verses in this prophetic psalm about the crucifixion of Jesus describe exactly what happened there, so verse 24 gives the exact answer to the question Jesus cried out in the Gospel narratives.
Did the Father turn away and hide His face from Jesus? "Nor has He hidden His face from him," the prophecy assured. Did the Father absent himself and ignore Jesus when He cried out from the cross? "When he cried to Him for help, He heard."
If we view God as a judicial deity whose sense of justice forced Him to punish Jesus for our sin, we will certainly believe that He abandoned His Son at the cross.
But this clear answer in Psalm 22:24 can empower you to change your mind about the matter and move beyond an angry God to an understanding of your loving Father as He really is and always has been.
The moment Jesus became sin for you and cried out to His Father, He didn't hear an answer. But now you know the answer because it's plainly given in this messianic psalm. This was the Father's answer: "I hear You. I haven't forsaken You. I am with You, in You as You go through this. I will bring You out on the other side into resurrection life." The beauty of the Father's answer is that it wasn't only to Jesus. It is His answer to you when you face the dark moments of life. Your Father isn't angry toward you. He loves you and will be with you regardless of what you face in life.
You, too, may feel forsaken, but you are not. When you cry to the Father for help, He hears. He has not hidden His face from you. Trust Him even when you can't see Him, when you feel abandoned, and when you want to cry out, "Why?"

PS. I'd love to hear your thoughts about this so please let me know what you think in the comments section.