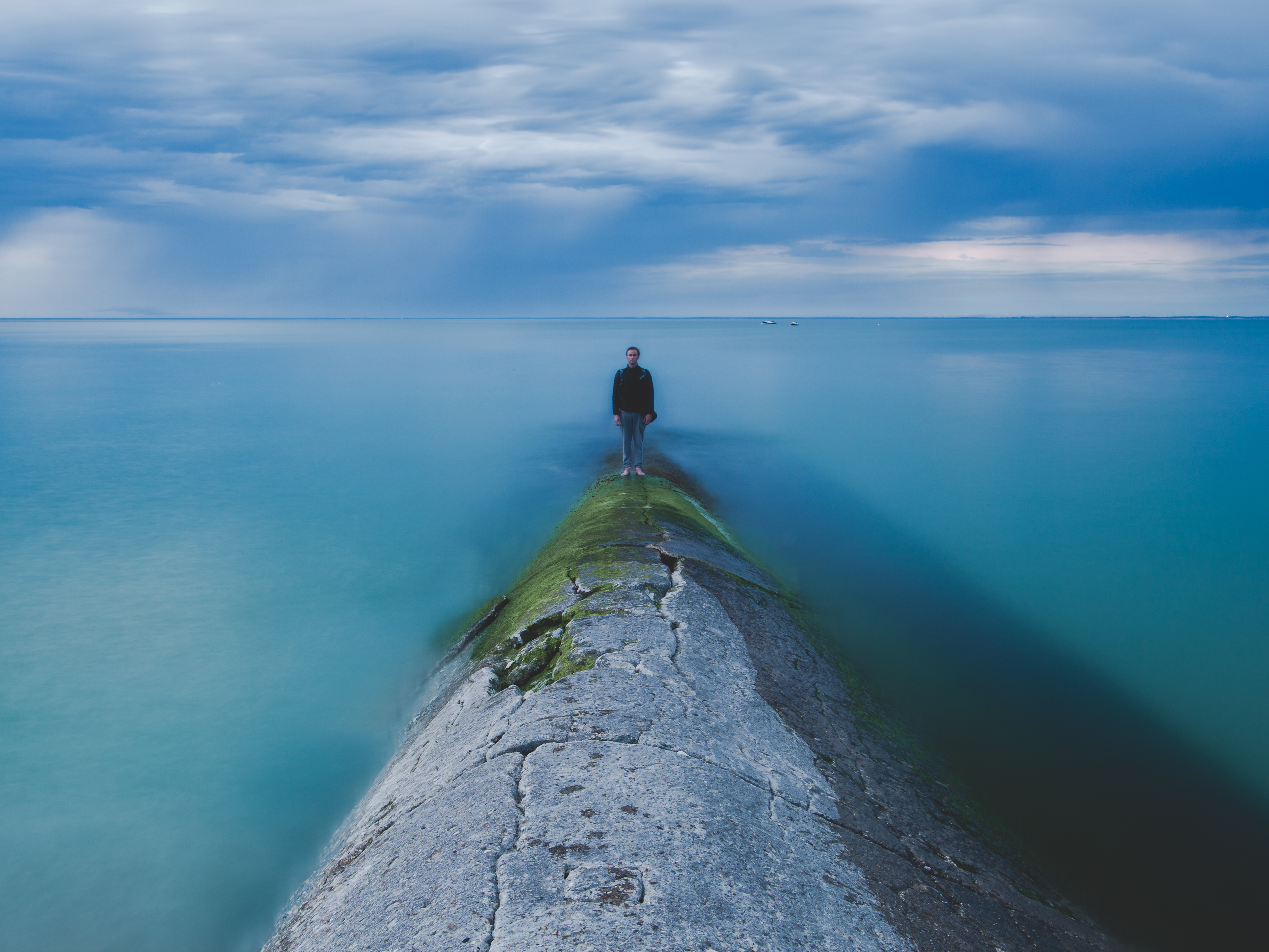 The subject of repentance has been wielded as a weapon against the naive for so long that the very mention of the word often conjures up harsh images of tearful remorse, heartfelt contempt, and the passionate dedication of oneself to God, laced with promises to "never do it again." The pseudo-repentance in much of the modern church focuses on sin, insisting that we single it out in our lives and, by the sheer force of contempt for it, eradicate it like a cancer. This religious "chemo" approach to sin might involve everything from bitter weeping to strict accountability to others about our behavior. Repentance is framed as a war against sinful thoughts, words, and deeds, drawing from the arsenal of sincere emotions and a ferocious will. Hit the sawdust trail and promise God you'll do better.
What if repentance doesn't have anything to do with emotional or mental upheavals accompanied by heartfelt commitments to change our evil ways? What if, like obedience, repentance is a gift we possess by virtue of the life of Jesus Christ? Could the coming of Jesus Christ into this world have that great an impact on mankind?
The biblical answer is a reverberating yes! Repentance isn't something we work up and use to get right with God. That has already happened for us through Jesus.
Remember, He didn't just die for you. He lived on your behalf too.
A story in the Gospels puzzled me for many years. Matthew describes the scene.
Jesus then appeared, arriving at the Jordan River from Galilee. He wanted John to baptize him. John objected, "I'm the one who needs to be baptized, not you!"

But Jesus insisted. "Do it. God's work, putting things right all these centuries, is coming together right now in this baptism." So John did it (Matthew 3:13-15 MSG).
The apostle Paul called the baptism John performed a "baptism of repentance" (Acts 19:4). John's question was reasonable. In fact, it was the obvious question to ask. "Why do You need to repent?" John wanted to know.
The answer is, He didn't. Jesus wasn't baptized because He needed to repent. He was being baptized for you and me. The eternal plan was "coming together" when Jesus was baptized. The perfect Son of Man was acting for you just as surely as David acted for Israel when he faced Goliath. Jesus was doing "God's work, putting things right" in a way that John couldn't have possibly understood at the moment. You, on the other hand, can understand it now. His baptism of repentance was a vicarious baptism. Just as every other aspect of His life affects you, His baptism 2000 years ago has personal relevance to us all today.
This event, Jesus's baptism, certainly does have decisive significance for us all. Repentance isn't something we work up, but something that has been handed down to you as your birthright. Repentance is a gift, not a discipline. When Timothy was dealing with opponents, Paul wrote, "In meekness instructing those that oppose themselves; if God peradventure will give them repentance to the acknowledging of the truth" (2 Timothy 2:25 kjv).
When Peter preached the gospel to the Gentiles and many believed on Christ, some Jewish believers were upset by the inclusion of Gentiles. Peter explained in detail what had happened when he preached the gospel, and the others were finally convinced. "When they heard these things, they held their peace, and glorified God, saying, 'Then hath God also to the Gentiles granted repentance unto life'" (Acts 11:18 kjv).
God gives repentance to us through Jesus Christ.
Does this mean that our thoughts and attitudes have no role in the matter of repentance? No, it doesn't. True repentance requires that we understand the meaning of the word.
The common understanding of repentance focuses on a person's decision to stop sinning and start behaving. That is not the correct meaning of repentance. The word actually denotes the act of changing one's mind. Does our behavior change when we repent? Of course it does. If our minds have been truly changed, how could our actions not follow? That, however, is the result of repentance, not the meaning of the word.
Why does this matter? It matters because when a person believes that repentance revolves around changing bad behavior into good behavior, his whole focus will be on behavior and not on Jesus Christ. I've talked with many who have been mentally and emotionally tormented by the fear that maybe they didn't really repent enough when they believed on Christ. The truth is that we can relax about that matter. Repentance isn't hating sin strongly enough or changing your behavior drastically enough to be characterized as truly repentant.
To genuinely repent is simply to align our belief with the work of Jesus Christ.
If you trust Him, there is nothing more you need to do. There's nothing more you could do because He has already done it all. Repentance is nothing more than changing our minds about Him and what He has already done to deal with sin. Do you want to be sure you have fully repented of all your sins? Then see them as having been decimated and taken away by His finished work. That is New Covenant repentance.
Repentance is joining our will to His work and resting in the fact that it is enough. It's not a mental exercise we struggle to do. Look at His baptism and align your will with His repentance on your behalf. Affirm that your trust is in nothing else but His finished work, and when you've done that, you can put to rest this idea about repentance as it relates to salvation. In that regard, you are done with repentance because "it is finished."

PS. God truly loves you. This was a concept I heard growing up, but I didn't understand it for years. For a better understanding of God's love, check out my free ebook, The Dance of Life.